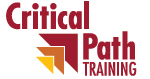 Looking for the best SharePoint 2010 Designer training coupled with one of the most popular SharePoint 2010 developer deep dive classes in the industry? Critical Path Training is offering a special deal that you don't want to miss!
The week of January 31st - February 4th, 2011, we are offering our SharePoint 2010 developer class (The Great SharePoint Adventure 2010 (GSA2010) and our SharePoint Designer 2010 class Creating No-Code SharePoint Designer Solutions for SharePoint 2010 (SPD2010) in Redmond, WA on the Microsoft campus. The classes will be held in side-by-side rooms in building 25. I'll teach the developer class while Asif Rehmani will teach the SPD2010 class.
This time we're trying something a little new. We've reserved 10 seats for students who want to pay just an additional $500 to get the materials for both classes (more on this below) and have the ability to jump between both classes as much as they like.
What do you get for the additional $500?
Student manuals for both courses. The manual (about 1.5" thick & 700+ pages) contains all the slides, student notes and hands on labs.
What we call the "student ZIP" for both classes which is a ZIP file that contains the source code for any demos and labs as well as resources.
Copy of the recently released book Real World SharePoint 2010 which both Asif and I were contributors on.
Copy of the recently released book Beginning SharePoint Designer 2010 which Asif is a primary author on.
How will it work?
Asif and I will constantly update you on when we will be teaching specific modules so those in my developer class know when, for example, Asif is going to dive into InfoPath or showing how to do some advanced work with the new XsltListViewWebPart using SharePoint Designer 2010. We have also reserved a few student workstations for those combo students so you can rest assured you're always walking into a clean workstation.
Even if you don't register for the combo class and you just register for one of the two individual class, Asif and I will setup a few out-of-class things like lunch, dinner or drinks during the week so you can mingle with both classes & instructors.
Please keep in mind there are only a few seats we're offering for this combo class. If you register more than a month before class you can take advantage of our early bird discount (15%). In addition, many of our classes have been selling out for a while and we've yet to cancel a single SharePoint 2010 class we've offered. So don't wait to the last minute and miss out on this unique opportunity!